We dress our employees into representative suits and uniforms
We dress all our employees! And we dress them in presentable suits or work uniforms. At the client's request, our employees can also work in civilian clothes. We provide security and cleaning services in the entire Czech Republic. We secure prestigious events such as Rock for People, MotoGP in Brno or the IFF Karlovy Vary.
IFF Karlovy Vary
You might have noticed the security guards with orange shirts and striped ties this year. It was these professionals who ensured the smooth running of the international film festival and the safety of more than 100,000 visitors.
1
Seasonal dress
We dress our employees according to the season. While in summer we focus on comfort, in winter we are primarily concerned with protection from the cold.
2
Formal dress code
Some occasions call for a more formal appearance. We also adapt our employees' clothing to this.
3
Cleaning outfits
Our cleaning staff also wears decent uniforms. We want to make them feel comfortable in their profession.
Uniforms

by D.I.SEVEN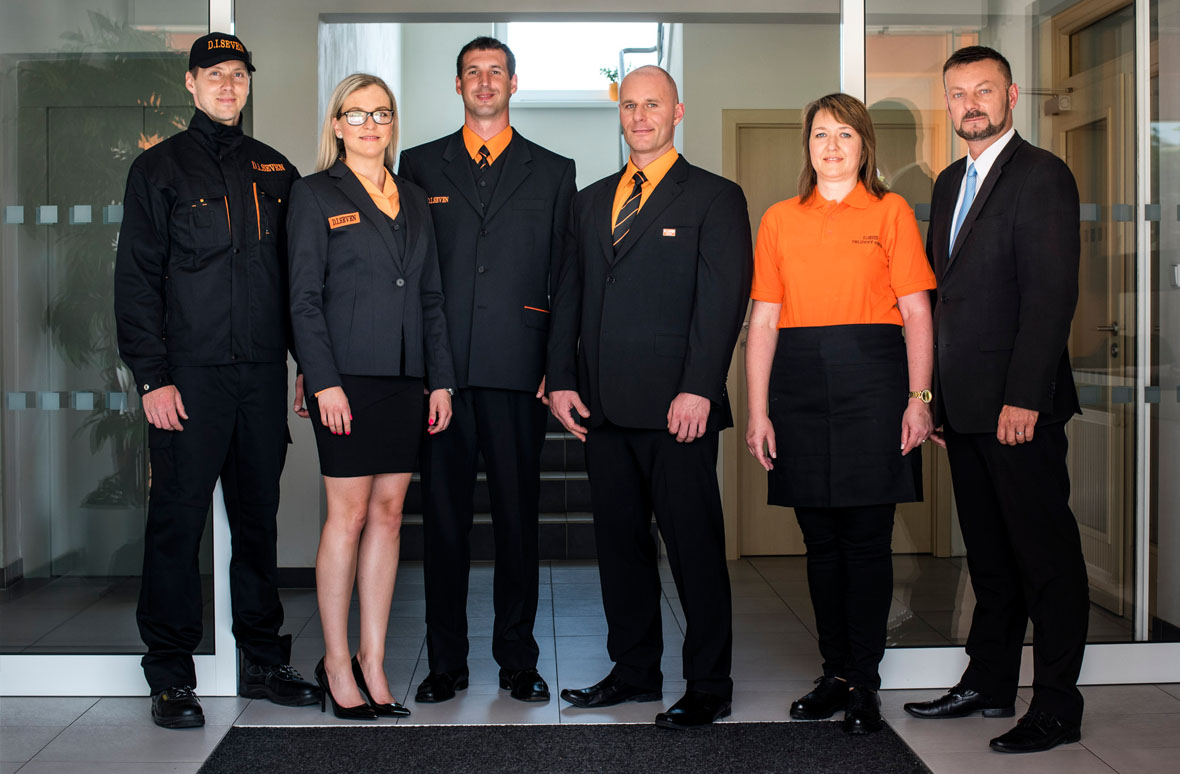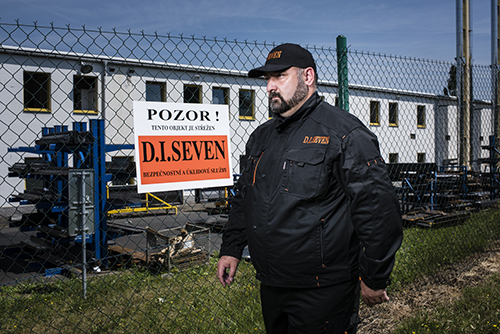 Security guard (physical security)
The uniform consists of black "pocket" trousers, an orange shirt with our logo and half-boots or black combat boots.
The worker may use a black jacket, sweater, belt and also a cap as needed.
We have an option for summer and winter.
Each security guard has an agency identification card.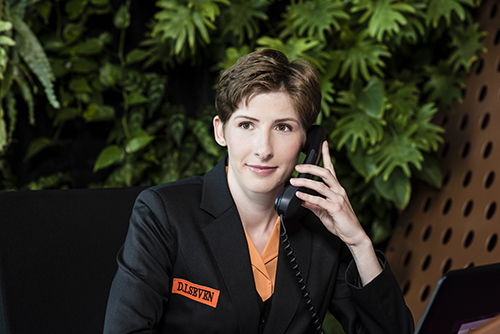 Receptionist
The ladies' formal uniform consists of a ladies' suit, black ladies' shoes and an orange blouse with a formal waistcoat.
Each member of staff has an agency ID card.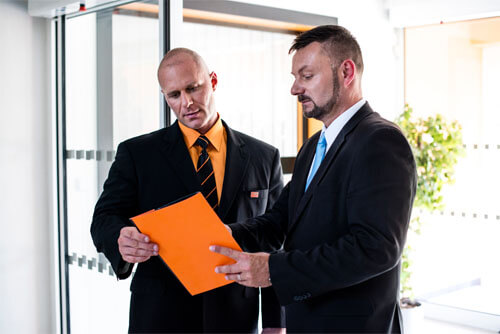 Security guard (event security)
The men's formal uniform consists of a black formal suit, an orange shirt with tie, a formal waistcoat, a belt and black half-boots.
Each member of staff has an agency ID card.
Note: The photo shows the bodyguard's uniform along with the local manager's suit.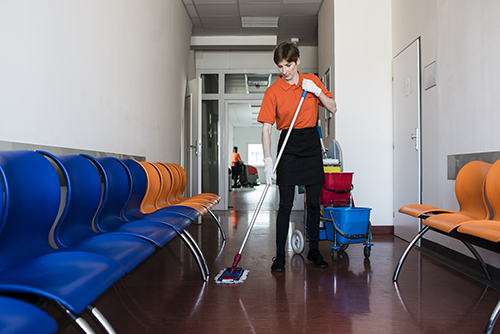 Cleaning Staff
Cleaning staff is dressed in black trousers and orange polo shirts. They use work boots and a black tie apron for their work.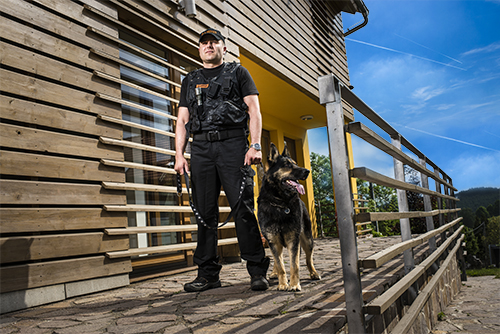 Task force team worker
Members of the task force team dress in black "pocket" trousers, a black T-shirt, a tactical vest and black canvas shoes.
A black jacket, belt, and cap may be used as needed.
We have options for summer and winter.