Security agency D.I.SEVEN
We are a renowned security and cleaning agency that provides physical security of both, persons and property. Due to our own Alarm Response Center (ARC), we are able to protect your possessions 24/7.
You can see our professionals in action in the introductory video of our company D.I.SEVEN which began its operation in 1995. We have gained a lot of experience since then and we are proud to serve more than 600 satisfied clients. We are able to fully manage your premises and possessions, as we offer facility management services too. In addition, we perform regular inspections of technical equipment and we take deadlines and latest legislative regulations very seriously.
Save funds on state levy via our complementary fulfilment program provided by our subsidiary company.
7 reasons of why to choose D.I.SEVEN
Security agency D.I.SEVEN

We provide security
services
physical protection of people and posessions, including event security

We offer professional cleaning service
on small and large premises, professional cleaning service

We offer a remote monitoring ARC
thanks to a connection to our ARC, we will protect your posessions 24/7
Find out more about our services »
 
MANDATORY RATIO of persons with disabilities (PWD): Companies with 25+ employees
Mandatory ratio can be fulfilled in following ways or their combinations.
4% employment of PWD
Usage of services as part of the complementary fulfilment for 1 PWD:
7 x 39 306 CZK = 275 142 CZK
State levy for 1 PWD:
2,5 x 39 306 CZK = 98 265 CZK
What is complementary fulfillment?
Complementary fulfilment is an optimal way to satisfy the mandatory ratio for all state-owned and private-owned companies with 25 employees or more. Complementary fulfilment can be carried out in cooperation with a company that employs more than 50% of people with disabilities.
Complementary fulfillment with D.I.SEVEN
For the complimentary fulfilment, we recommend the services of our subsidiary company D.I.SEVEN FACILITY s.r.o., which specializes in providing complex maintenance and cleaning services of premises. It has rich experience in employing people with disabilities and their share exceeds fifty percent, which is the legal condition required for providing complementary fulfillment.
FOR

MEDIA

Are you a journalist and are you interested in D.I.SEVEN? In case of any questions, please do contact us and we will be more than happy to assist.
QUALITY

ASSURANCE

We provide our services to more than 600 clients. The quality of our services is guaranteed not only by the obtained certificates ČSN EN ISO 9001:2016 and ČSN EN ISO 14001:2016.

CZK 200 mil. insurance
We are insured up to this amount against client damage. All our associates are fully qualified and trained.

Active Track
Patrolling system Active Track communicates with the ARC centre continuously and in real time which enable us to stay on top of the security.

Our own ARC
Remote patrolling via ARC works 24/7 and can be, therefore, provided from anywhere in the Czech Republic.

Helping children in need
Seeing happy children is the best reward for our entire company.

Help to disabled
We support disabled not only financially but we also help them with their applicability on the job market.

Sport
We happily support sportsmen and we rejoice in their achievements.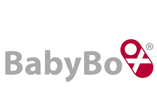 One-off support
We have supported a lot of projects and events since our company has been established.
VIDEO: Uniforms of the D.I.SEVEN associates.
We provide representative suits and uniforms for our associates to wear.
We provide clothes for all our associates! Whether it is a suit or a uniform, they are all representative. Should the client wish, our workers can also to work in civilian clothes.
Our cleaners also wear fitting uniforms, as we strive to make them feel comfortable in their job. The uniforms for our associates are designed with regard to the yearly season. While we focus on the comfort in the summer, our priority for the winter season is protection from cold. We understand that a more formal look may be required for certain events. In such cases, we are able provide a suitable attire to our associates.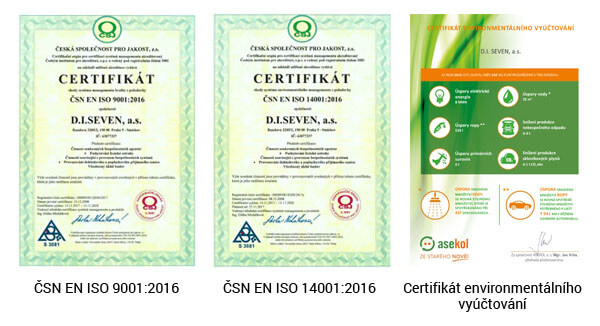 We are compliant with legal requirements and international norms.
Our services are of a top quality. We have many years of experience and our satisfied customers are the best proof of our continuous success. The services we provide are delivered by associates that are both, qualified and have no criminal record.
We are a certified company.
We are regularly audited by the respective authorities that issue the certificates, in order to make sure that all the conditions are met. Such authorities are accredited by Český institut pro akreditaci, o.p.s. (Czech Accreditation Institute).